NJfossils.com
"Fossils aren't a hobby, they're a lifestyle."
Plesiosaur (Cimoliasaurus magnus)
Age – Late Cretaceous; Commonality – scarce; Size – teeth: ½ to 2 inches, vertebrae: ~1 ½ to 5 inches, most are around 2 inches
The teeth of this plesiosaur have a circular, sometimes elliptical base and a slender crown. The crown has prominent striations and no carinae. The teeth curve backwards toward the lingual side. The curvature in plesiosaur teeth is different from the curvature in crocodile teeth in that the tooth does not curve back much in the bottom section of the tooth, and then at a certain point on the tooth it starts to curve back significantly. Croc teeth are also relatively fatter at the base and smoothly taper to a point, while plesiosaur teeth don't taper that much initially, and then start tapering to a point.
The vertebrae are massive and distinct. The dorsal side has a hole and the ventral side has two holes. The two faces are slightly concave. The thoracic vertebrae are longer than the neck and tail vertebrae. Other bones are rare.
Labial View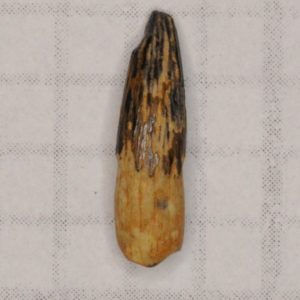 Lingual View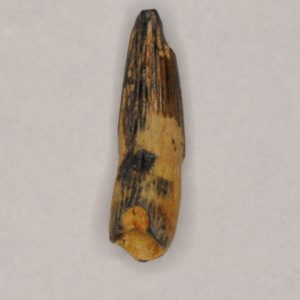 Lateral View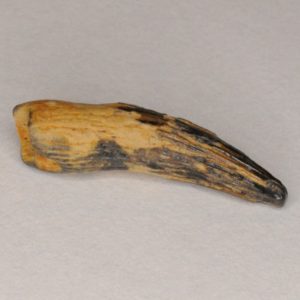 Lateral View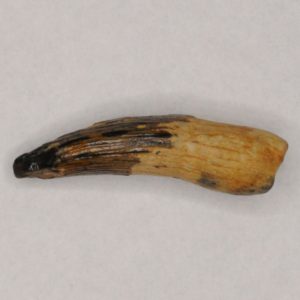 Basal View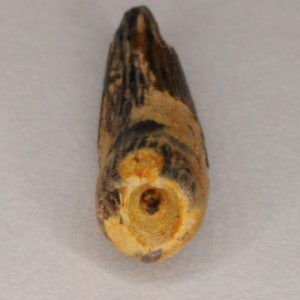 Classical Plesiosaur tooth: strong striations, no carinae, and a lot of the enamel missing. Most NJ Plesiosaur teeth are about an inch long. The slender and pointed shape of the teeth helped the plesiosaurs catch fish.
Labial View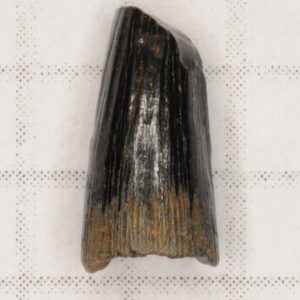 Lingual View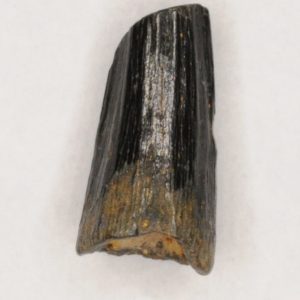 Lateral View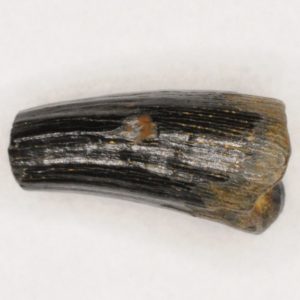 Lateral View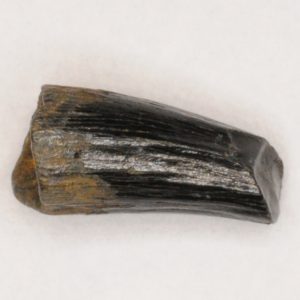 Basal View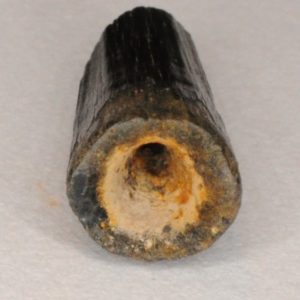 This plesiosaur tooth has less prominent striations. The tip damage is either in vivo wear or some kind of post-mortem wear.
Dorsal View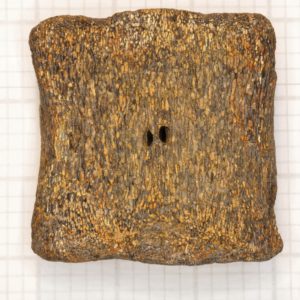 Ventral View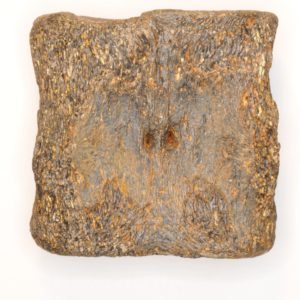 Rostral/Caudal View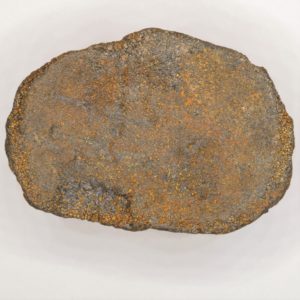 Rostral/Caudal View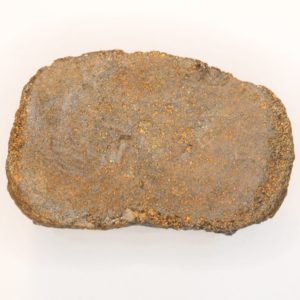 Oblique View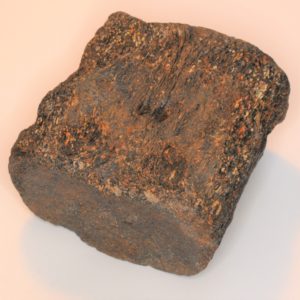 Oblique View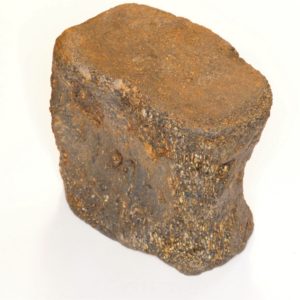 This is a nice large Plesiosaur thoracic vertebra. It is 2 
½ inches long, 3 inches wide, and 1 ¾ inches in height. When complete, Plesiosaur vertebrae are very distinct and hard to mistake for something else.
Fragment 1 - Oblique View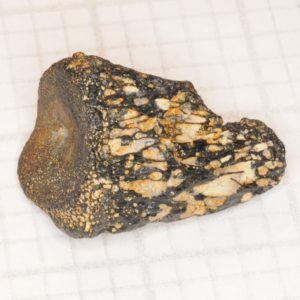 Fragment 2 - Oblique View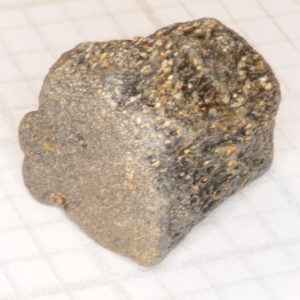 These two fragments show the bone structure/texture well. The vertebral surfaces are much denser, while the inside is more porous and has a unique pattern.
EDIT: second fragment is actually a mosasaur vert. Will be moved.
Content copyright 2021: njfossils.com. All rights reserved.